FedSat - Australia's Federation Satellite



The first Australian scientific satellite, WRESAT, was launched from the (Australian) Weapons Research Station at Woomera, South Australia, in 1967. The second Australian scientific satellite, the micro-satellite FedSat, was launched December 14, 2002. The FedSat researcher in charge of GPS-based experiments was Dr Elizabeth Essex-Cohen, who in 1974, working at the (US) Air Force Geophysical Research Laboratory near Boston, had evaluated the impact of the ionospheric plasma on radio signals from satellites powering the proposed satellite navigation system, then called NAVSTAR. Essex-Cohen had in 1969 pioneered the first use, in Australia, of so-called beacon satellites to probe the ionosphere.

This website aims to provide an overview of
WRESAT - Weapons Research Establishment SATellite launched in 1967
FEDSAT - the FEDeration Satellite lauched in 2002 in lieu of 2001.
GPS - basics
GPS ionospheric corrections
Dr Elizabeth Essex-Cohen, first Australian satellite beacon experimenter, GPS pioneer in NAVSTAR/GPS from 1974, researcher in charge of GPS-related experiments on FedSat.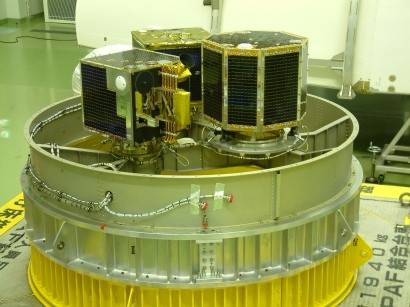 The three microsatellites, FedSat, Micolabsat, and WEOS, sitting in the payload bay of the H-IIA rocket prior to final assembly.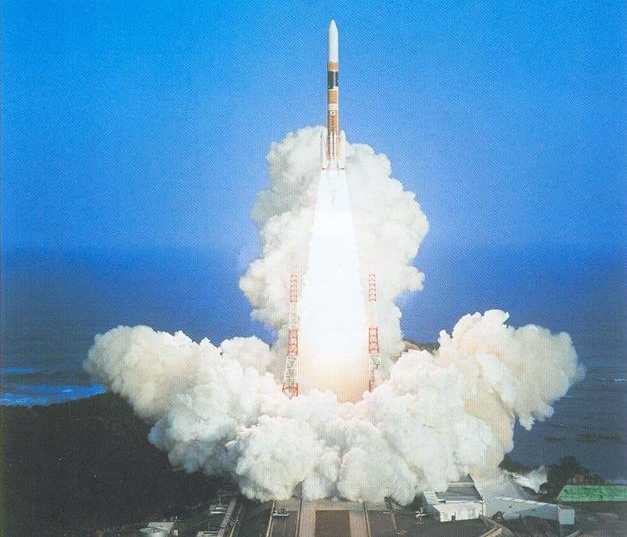 The launch of the NASDA H-IIA Rocket from the Tanegashima Space Center, Japan, Saturday December 14, 2002.





CRCSS - The CRC for Satellite Systems
Following years of agitation, a CRC (Collaborative Research Centre) for Satellite Systems, was established in 1997. The CRCSS, launched with Commonwealth support, combined the talents and resources of Universities, industry, and the CSIRO, with the aim of designing and constructing Australia's second scientific satellite. The initially scheduled year of launch was 2001, the centenary of the Federation of the Australian States (Colonies prior to 1901).
There were 23 researchers listed in the initial CRCSS documents, including this writer (Dr Harvey Cohen), and Dr Elizabeth A. Essex (-Cohen), who was specifically in charge of GPS-related experiments.
The historic website for the CRCSS GPS-related experiments has been reproduced here. Of necessity, as this is an historic website, there are a number of broken links.