One Dragon from the original compilation is YoYo, or strictly speaking, YOYO in the Upper Case, and yoyo in the lower case: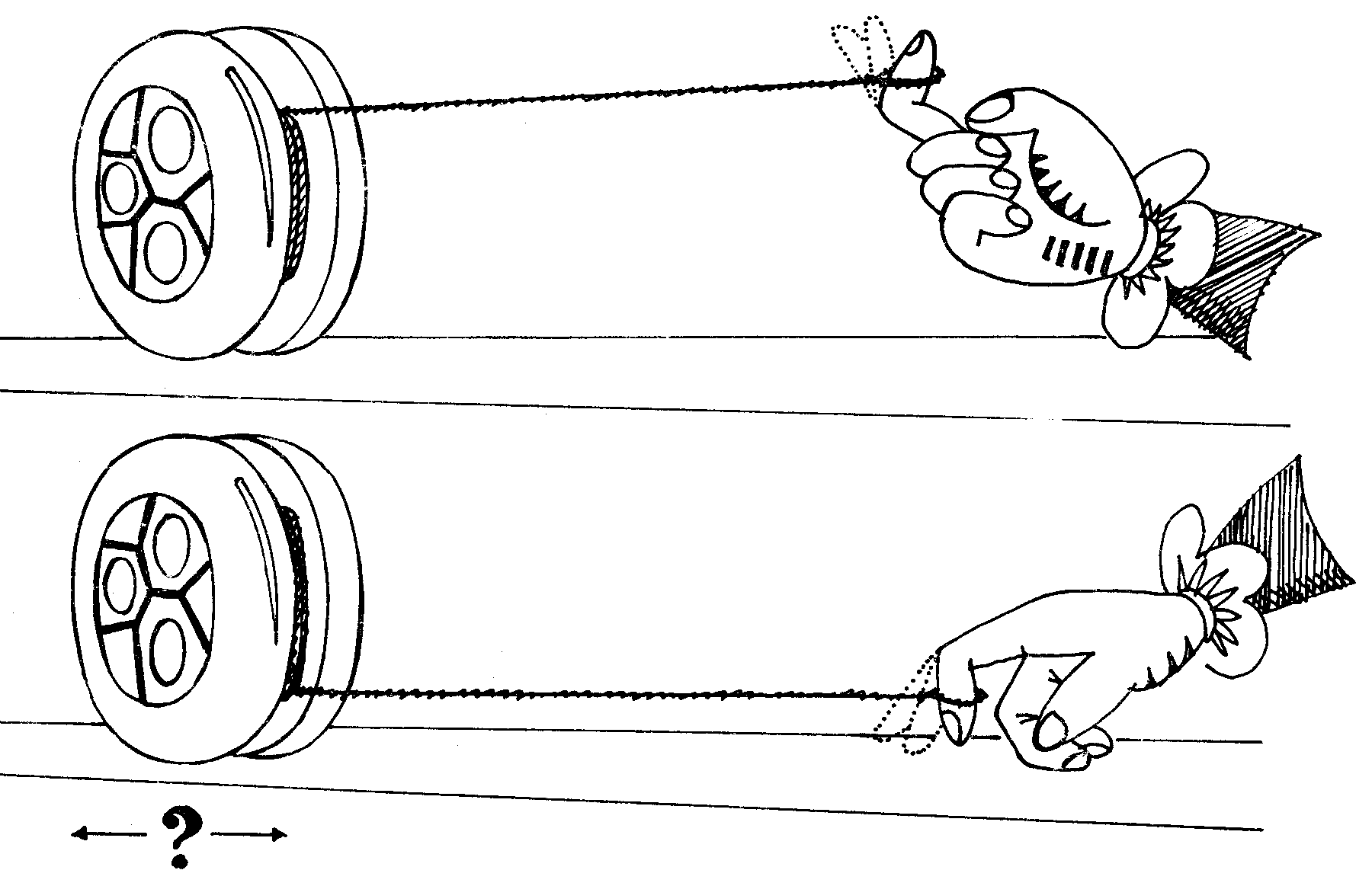 Which way does the YoYo go ? Left or right? In both cases?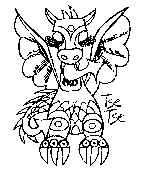 Mouse ZzaZza and TseTse

Which way does the YoYo go ? Left or right? In both cases?

Do you need help? Even if you don't, try moving the mouse over the frabjous, beasties, ZsaZsa, TseTse, and Garbo web versions of the creatures of the Dragon Hunter's Box. But whose suggestions should one listen to, or are they both right or both wrong ?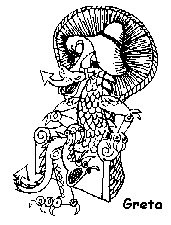 The "Hint" page for YoYo from A Dragon Hunter's Box can be viewed by Clicking Here or in PDF by clicking on the token

Where does Piaget fit in ?



A sentient being has to have a capability at qualitative physics and mathematics in order to interact with the world about us. The development of our knowledge of the world tends to go by stages, where at each stage a simpler scheme is replaced by a more sophisticated. This is also true with regard to the development of Science, as stressed by Thomas Kuhn, and in the development of mathematical theory as discovered by Imre Lakatos.

Children's ability to use quantity and number likewise undergoes an amazing transformation at about the age of five, as evidenced by the following: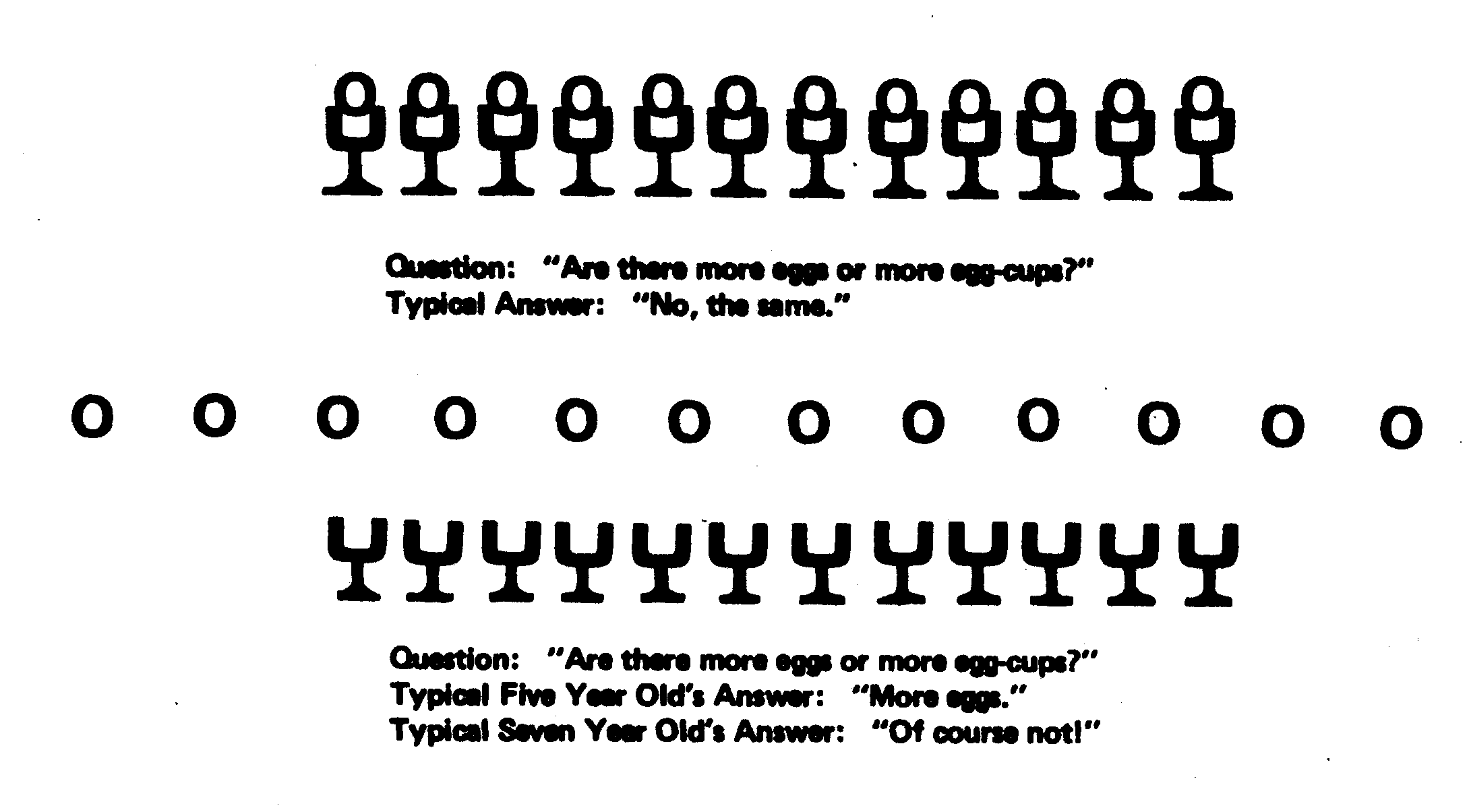 Note that the top diagram, with one egg in each cup, is what the child initially views. Then in front of the child the eggs are removed the cup, and spread out as shown in the lower diagram.
In this game for children, invented by the Swiss psychologist Piaget, a simple question is asked, to which both the younger and older children give a confident answer. This is an instance of a mathematical Dragon. Just what is going in children's head both before and after this stage is reached is discussed in Heuristic Growth and Intellectual Development.



So are Dragons the same as Piagetian Spatial and Conservation Puzzles?